My final exams are approaching and I have another week stay at home. Sorry for failing to deliver my promise to blog on Call Of Duty 4: Modern Warfare PC Demo version. I have other commitments anyway. So far about the fall anime viewing, none I have watched yet. And only now, I managed to begin watching Nodame Cantabile. I enjoyed Nodame Cantabile very, very much.
The irony of this episode is the wedding of Cordelia and Benvolio happening almost too sudden. The reason why it is irony is because it happens after disaster struck Neo Verona. People are having a hard time coping with their loss, yet the two managed to find happiness in moments of despair by exchanging wedding vows. The message is good, and here I refer to the happiness they strive to seek in dire moments but wedding did not came to my mind at all. Somehow it felt misplaced. Even so, I like the reflective mood by Juliet this time. I know, this is just another endless complaints in her life but at least the tone now is much reflective. The message of finding happiness goes well with her intention to accept the self-sacrificing fate after reflecting back on her life – Cordelia, Conrad, Francisco, Curio, Antonio, William and also Romeo. Those people who are important to her and that became her determination to go for it. Not bad for a theme this time.

Hot news. Neo Verona is on fire.
Juliet gained her consciousness and Ophelia was nowhere to be found. She was still shocked by the fact that Neo Verona would end soon and to avoid that from happening, she needs to sacrifice her own life. She questioned her dead parents if it is her fate to take up such cruel burden. If I am in her shoes, it kind of tough to accept it too. Anyway in the aftermath of the great earthquake, the city is badly damaged as the Capulets are trying to help the victimized citizens while Mercutio is well on his preparation to bring the army to burn the whole town as instructed by Montague. Soon enough, a big fire broke out and caused chaos in the city. Romeo who saw this was in shock, especially when he came to know that it was his father's doing. Infuriated (or rather disappointed) with his father, Romeo disowned Montague as his father. While Francisco and the rest were in their best effort to serve the victims, more fire erupted. Then Romeo caught up to Mercutio and stopped him in his tracks. This I mean by kicking him off from his flying pegasus. Romeo tried to convince him that the action (of burning the townspeople alive) is wrong but Mercutio tried to defend Montague's decision. In denial, Mercutio ran away.


Father vs. Son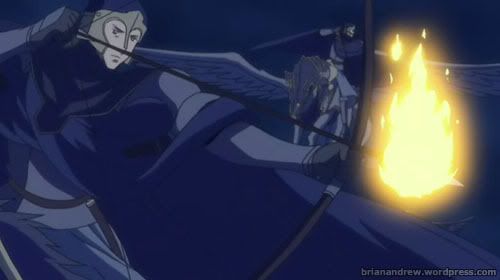 How to burn a city? Here's how.

Romeo vs. Mercutio. Romeo is NOT jealous, right?
Juliet was helping some of the quake victims when suddenly the bridge above them began to crumble. A small girl was helpless to do anything as the giant debris falls upon her. Thankfully Romeo swiftly came to take her away from harm. Soon the both reunited and Romeo went to the point to tell her that he cuts his relationship with his father due to some irreconcilable differences (indeed, it was a divorce of some sort). Juliet who intended to tell him about the cruel fate that she is about to face, in the end, was reluctant and spoke nothing to him as Romeo ran away. Everyone loves to run in this story, isn't it? After awhile, Juliet and Antonio met with William and Emilia as they both expressed panic about what is happening to Neo Verona as though it was about to destroy. William knew something bothered her, so she asked William if a person needs make a self-sacrifice to save the whole world. However William refused such a character as he desires that person to be more determined to live on his or her life.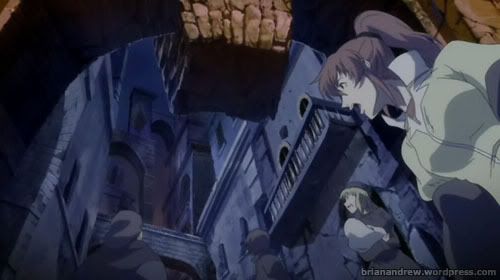 First, a fallen bridge. Second, people underneath the bridge. Next, you figure it out.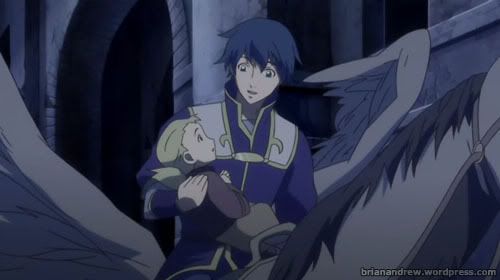 Ta-da! The third one is Romeo, silly.

Romeo misses Juliet so much… It's been awhile since he held a woman anyway.
At the round table (it is not round but it meant literal), Conrad and Francisco agreed to attack on Montague as soon as possible as Montague began to carry out outrageous and insane plans to defend his throne. Meanwhile Cordelia told Juliet that Benvolio ever said to her to live together when everything is over but Cordelia was yet to give her answer. Juliet was esctatic to hear this and asked her to agree with him. Juliet went back to her family's graveyard while reflected back on her life and her fate. So she was determined to accept her fate. Cordelia was all ready in her wedding gown made by Emilia. Indeed it was an unexpected wedding as she will be united with Benvolio who came to propose her earlier. Juliet presented Cordelia a flower bouquet and was moved to tears, seeing how much Juliet had grew up. With William as their witness, Benvolio and Cordelia locked their kisses as they were pronounced man and wife. Later Cordelia gave the bouquet back to Juliet and wanted her to be happy with Romeo. But Juliet said the happiness was too much for her. Cordelia then said that everyone deserves to be happy and wished the same for everyone in the city.

King Arthur had his knights on the round table too.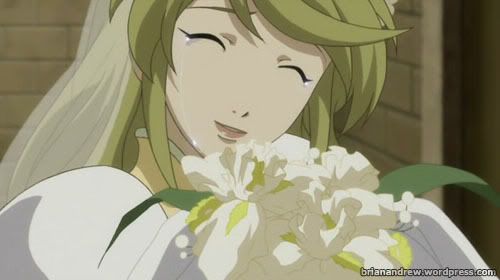 Cordelia has allergies for iris flowers.

For sure, I don't trust him in the confessional.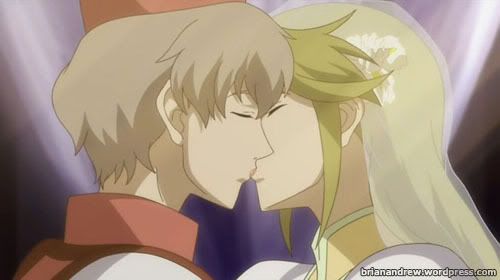 Benvolio and Cordelia. Just married.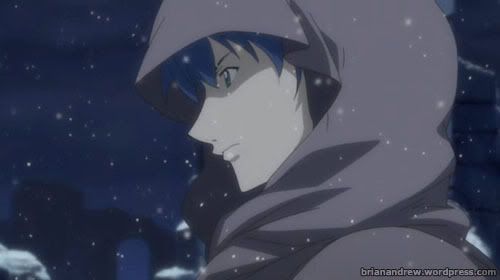 Finally Romeo strike a cool pose. But sorry, not model material.
Next episode: The end of Montague is near but will Juliet share the same fate as well?